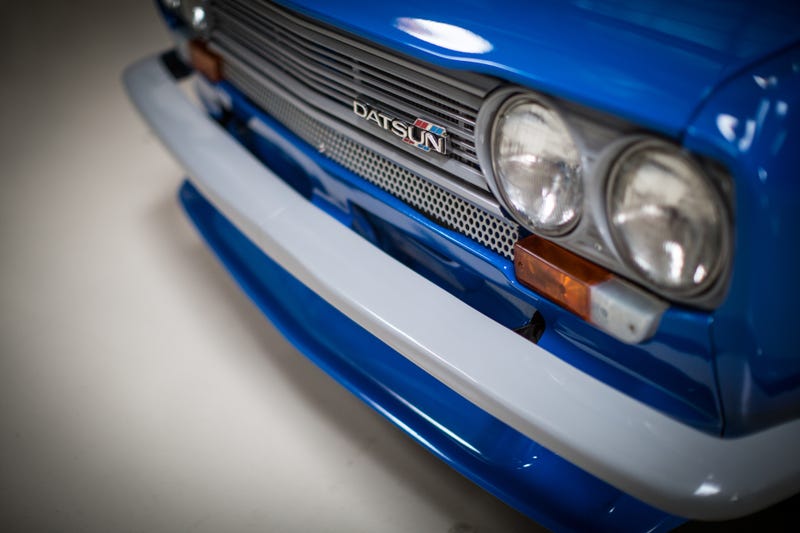 In the summer of 1988 my sister started dating some new guy. Like any younger brother I hated her boyfriend for merely existing, but that quickly changed when I saw what he was driving. I remember the first day I heard the exhaust note from his brown 280zx revving around the corner and barreling into our cul-de-sac.
Now obviously there were better sports cars on the market but there was something about the Datsun brand that just exuded cool, independence, and rebellion. Later that summer my sister and her boyfriend took me to the fair and I sat scrunched in the back hatch. On the way home we whipped around corners, me sliding from side to side and I thought, "One day I'll own a Fairlady!"
Now is the perfect time for a retro brand like Datsun
Imagine a modern version of the Datsun 1600 Roadster or Datsun 510. A rear-wheel-drive car that weighs less than 3,000lbs and has 225hp. With slick retro styling, dare I say boxy? A true affordable performance car that is simple to maintain and upgrade. 
Now before you say it, I know the Toyota 86 (FR-S,BRZ) is the promise of an affordable zippy sports car. That's fine, but let's add some competition to the mix, let's add some retro flair, let's bring back the Datsun!
Nissan has plans to reintroduce the Datsun brand as a budget marque in India, Indonesia and Russia. Selling cars under $10,000. That's a great start, but we don't need additional budget cars here in the USA. What I believe we need is a fast, light car for people that can't afford a Porsche. A car that is smaller and lighter than a Mustang. Something with soul.
And then a Datsun 510 showed up at The Garage 
As the producer behind Jay Leno's Garage I get to see a lot of cool stuff that comes through the door. When Greg Elliot the propmaster for The Tonight Show came by with his restored Datsun 510 I was floored. Greg bought the car as an empty shell and spent years to get it exactly how he wanted it. And as you'll see from watching the video, he used his lunch break to wrench.
The power plant is an 1800cc motor specially modified by Troy Ermish Racing. Troy and his team fitted the engine with all types of custom work including; 240sx rods & pistons, ported & polished head and a Nismo intake. They used a 280zx transmission with a rear 4:11 gear from a Subaru wagon.
So you can see that Greg put some time and thought in how to make a modern Datsun that would drive great. My pitch to Nissan is to take all this into consideration and develop an affordable sports car! One that wouldn't need a lot of extra after market parts to get an amazing visceral experience. Vivi la Datsun! 
Leave your Datsun stories in the comments. I'd love to see what you guys are working on! To get in touch you can ping me on Twitter @RobertAngelo or @LenosGarage.
 Photo Credit: Walker Dalton